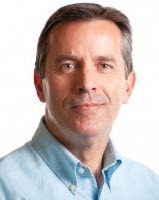 Whether you're buying or selling a home, it can sometimes feel like an overwhelming and daunting process.  Utilizing his years of experience as a professional in the real estate industry, Scott will help you pass through the maze of activities by doing most of the heavy lifting for you.  
His commitment is strong.  No matter what question or concern you may have, he will be there to find answers and solutions, while helping you create a successful result. 
With a reliable team of experts in all aspects of your real estate journey, he will happily assist you in getting exactly what you want.
Through strong negotiations, Scott has been successful adding immediate equity for his buyers and drastically increasing profits for those clients selling their home.  
Originally from Southern California, Scott has lived in Salt Lake and Utah counties for the last 30 years and is very familiar with each.  Whether you're looking for your first home, searching for a diamond in the rough or stepping into your "forever home," Scott can help make your dream a reality.
"Relationships are the most important part of real estate.  Understanding your specific wants and needs is one of my biggest goals.  I'll use a mixture of high-technology and old-fashioned communication to help you achieve your goals."
When not assisting his clients, Scott enjoys spending time with his family, playing guitar, singing, photography and inventing things.
"I would be honored to become your Personal Real Estate Agent."