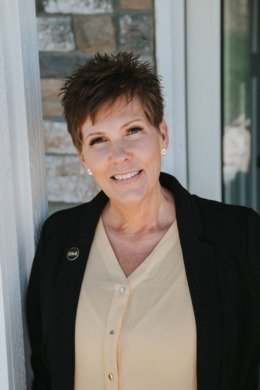 I LOVE REAL ESTATE! I can't help it; it is an addiction I proudly tell everyoneabout.  There is nothing more fun than helping others fulfill their dreams, especially when it comes to helping them find their dream home here in Utah or selling their home and helping them relocate.   I am a long time Utah resident and local REALTOR® with Realty ONE Group Signature.  As a full-time real estate professional I focus on serving the real estate needs of home buyers and sellers in the Wasatch Front and Park City areas of Utah.
My experience gives me the kind of know-how that comes with successfully selling over 120 Million in residential real estate in the last 5 years and allows me to handle the most complicated of real estate transactions. Commitment and passion are key areas that I pride myself for.  It is important to me that I stay ahead in a very competitive field.  To do this I regularly attend real estate seminars and classes, this way I am always growing and learning to give my clients the best home buying or selling experience.  I work full time, and then some, at my business. Clients can rest assure that they can always reach me easily and can count on a quick, helpful response. People trust me with their single largest asset and it's a responsibility that I take seriously.  My integrity keeps me giving 110% because I know that my client's success will be my success. While past results may not be the only way to measure someone's success, when it comes to buying or selling your home, can you think of anything more reassuring?  I can't.
My promise to you is that I will work tirelessly to deliver to you the best real estate exprience available and provide you with all the information that you need.
Testimonials
Eileen ended up being agent for both the buyer and myself. She told me right up front that she was there to protect the rights and interests of both of us and I feel that she did just that. I proceeded without her a couple of times and she came to me with information on why that was not a good
idea, or how I should proceed and showed her interest in my well being. In the negotiations she explained all the relevant information, ran numbers etc. to help me make informed decisions and get the best deal I could. I know she went the extra mile to work out some difficult positions we both made for ourselves and even answered her phone at close to midnight a few times when the buyer " just had to ask one more question". I would have killed him but she (and her husband) refrained and made him happy. That's service above and beyond what most people get. In short I thought things went exceptionally well and highly recommend Eileen Stubbs as a realtor.
G. Maben
Really love her knowledge of real estate, loans , staying on top things. She managed our escrow in AZ. and helped advise us with questions with our CA escrow. She was the go between and made buying our new home a dream come true. Eileen is a 5 star agent.
Carol Yorkie
Eileen sold an investment property for my husband and I. She made it as stress free as possible. We were amazed at how she handled everything in such a speedy and efficient manner. She would keep us updated on a regular basis. Her overall knowledge and high integrity help you to feel confident
in turning everything over to her! I would HIGHLY recommend Eileen!! We plan to use her again in the future.
K. Collins
Eileen was tenacious...in a good way. She went out of her way to help me find and buy a house. I'm not sure when she has time to rest. I felt like everything she did was in my best interest.
Thank you,
Mike
M. McDonald
Eileen was awesome to work with. She did her homework, and help us get an asking price that worked for us. She helped us know what to do to stage the house, and we had 2 offers on the first day at the price we had hoped to get. After that she helped us navigate the process, and everything went
extremely smooth. She was extremely responsive, and answered all our questions in a fast and professional manner. I would highly recommend her to anyone.
Derek Kartchner
More Testimonials